Dear Jennifer,
Or may I call you Jen? It's far less formal and I feel like we know each other. Although you don't know me. See, here's the thing, I am so sorry that you fell down on the red carpet at the Oscars. I am sorry because it just made me love you more for all your clumsy craziness. In case you didn't see the images of you tripping over the cone that whipped around the internet here is the image again…
This, of course, comes on the back of last year's trip up the stairs. Here's an image of that in case you had managed to shut your eyes through all of those going around the net…
See? Isn't that just freaking adorable? You are so quirky and clumsy and cute! But, although very appealing, this is not why I love you. I actually love you for your feminism, for your stance on issues such as body image and women in the media. Here are a few of my favourite quotables of note…
But no really, This is why I love you…
And also, maybe a little bit because of this…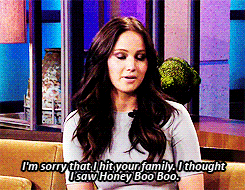 Is that shallow? No? Good then.
I guess, in short, what I am saying is that you are smart, beautiful, charming, funny, a feminist, a great actor and a fabulous role model. I also have the HUGEST fangirl crush on you. If ever you decided you might like to cross over to the Dyke side please look me up. I have already proposed to you on Twitter, but you have yet to respond to my proposal. Perhaps it got lost in your Twitter feed? (I also understand that you do not have a Twitter, that's a thing?! I am appalled). So I will post that again here…
I eagerly await your response. In the mean time stay cool and cute and inspiring. I love your work.
Steph
xx